Colorado Astrophotography Experience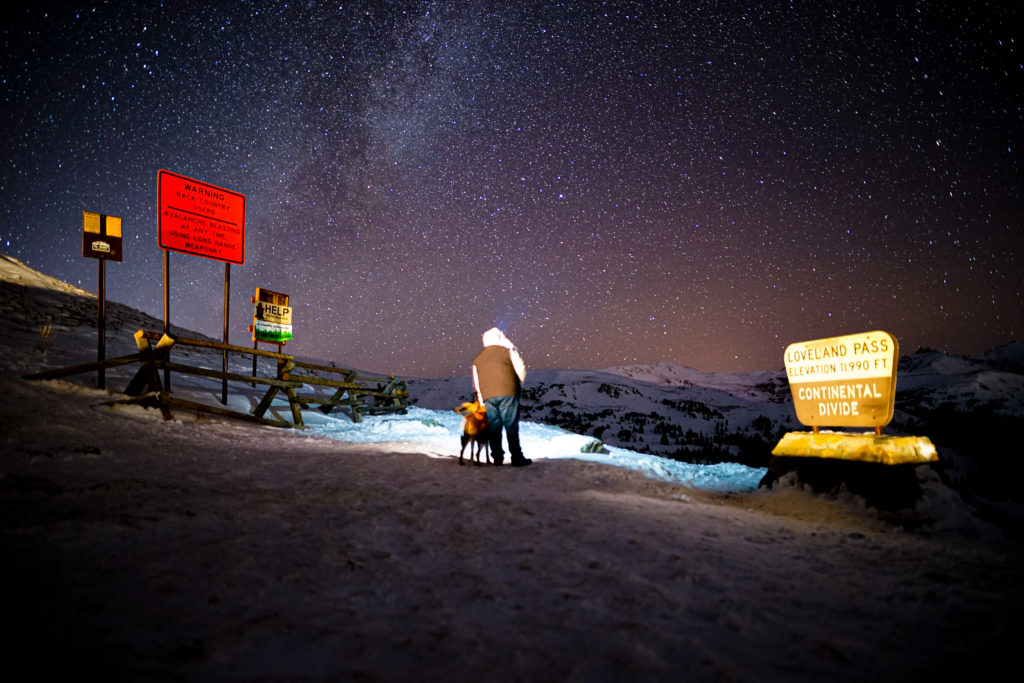 Unlock a different side of your soul by capturing celestial bodies against Colorado's most majestic mountains. My name is Maggie Martin and I'm a seasoned landscape photographer. Astro photography has become my most passionate element of photography as well as all different types of long exposure photographs. In my journey as a photographer, night photos have always been such a challenge for me and now that I have mastered this skill, I would love to provide an experience for others to capture the same skill. Come fish for shooters with me.
What We'll Do
The night photography tours are usually be 4 hours and begin and end whenever the darkest part of the day is. It's a little tricky because we have to time our sessions depending on the moon and the weather so mostly it matters when the darkest parts of the night are. We have access to Colorado's greatest parks and know all the hidden back roads that have some of the most stunning views. Please look up moon phase and rise/set times. We can still go when the moon is out, it just dilutes the amount of stars captured, but we can get stars in any condition other than rain or snow. I have a jeep that easily fits 2 guests and we go to Guanella Pass.
With the BYOC experience you can chose option one, which is bring your own DSLR camera and lens and ride with us. If you bring your own, please email us so we can make sure you have the right type of lens you need for optimal use. Or you can choose option two which is to bring your own car. If you chose option two, we will provide the camera, lens, SD card and tripod.
We are also happy to meet you anywhere you might be (within reason) so if you want to meet in a mountain town you are visiting, we are usually willing to meet up with you where you are.
We drive about 30 min into the darkness, then spend another 30min getting cameras on their best settings. After that, we head to stunning mountain views to fish for shooting stars. We stay close to the car, and I teach you how to take optimal photos. We return home with amazing photos.
What I provide:
Transportation or Camera and Equipment, Tripod, Headlamp
Where we will be
Jeep trails in Colorado have been some of my favorite day adventures. We will go anywhere to jeep goes! After all our time here, we know the best camp grounds, the best parks, and the best "off the beaten path" backroads. Since it mostly depends on the weather and the season, it is hard to be specific- but the Rocky Mountains, Lakes, Meteor showers, and the like are all on the agenda.
Misc
If mountain driving scares you, just let me know and we can keep it to paved roads. I'm happy to accommodate any concerns you may have. My goal is to have fun too!
COVID 19: We are respectful of all different perspectives of the COVID 19 virus. We are committed to operating per Colorado state policy and procedures around social distancing, sanitization, and health and safety. We happily support any other comfort requests you may have such as taking your own car, bringing your own drinks, or whatever you might like. Our goal is to provide a relaxing experience to engage in a healthy and loving moment.
Also, if you are vacationing in the mountains, I'm willing to meet you there.
Groups of up to 4 guests can attend and book instantly.
Read our full refund policy here.
Group Experiences
We are happy to accommodate large groups at a discount, such as: corporate team building events, adolescent campouts, travel tours, etc. Contact us (maggie@coloradoastrophotography.com) directly with large group requests.
Gift Cards
We are happy offer gift cards for whatever amount you would like, which can be applied to any type of experience. Contact us (maggie@coloradoastrophotography.com) directly to purchase.
The Whole Experience

$175

We provide transportation to and from mountain summits as well as cameras, lenses, SD cards and tripods. We provide training of your camera for optimal night photos as well as a tour of the sky.

Bring your own camera or bring your own car- We will provide either transportation or camera/lenses. If you bring your own camera, confirm lens aperture and size with us first.

Bring a friend to stargaze

$50

No cameras, this is just for people who book and want to bring someone with for the stargazing tour.
"I have done a lot of Airbnb experiences and generally have a great experience, but this was on a completely different level. I wish I could give this more than five stars! Maggie has such a passion for star field photography! And she knows exactly where to go. She took care of everything. All we had to bring was a memory card. We got the most amazing pictures we've ever taken! AND we feel like we made a friend in the meantime! Just wow!"
Frequently Asked Questions